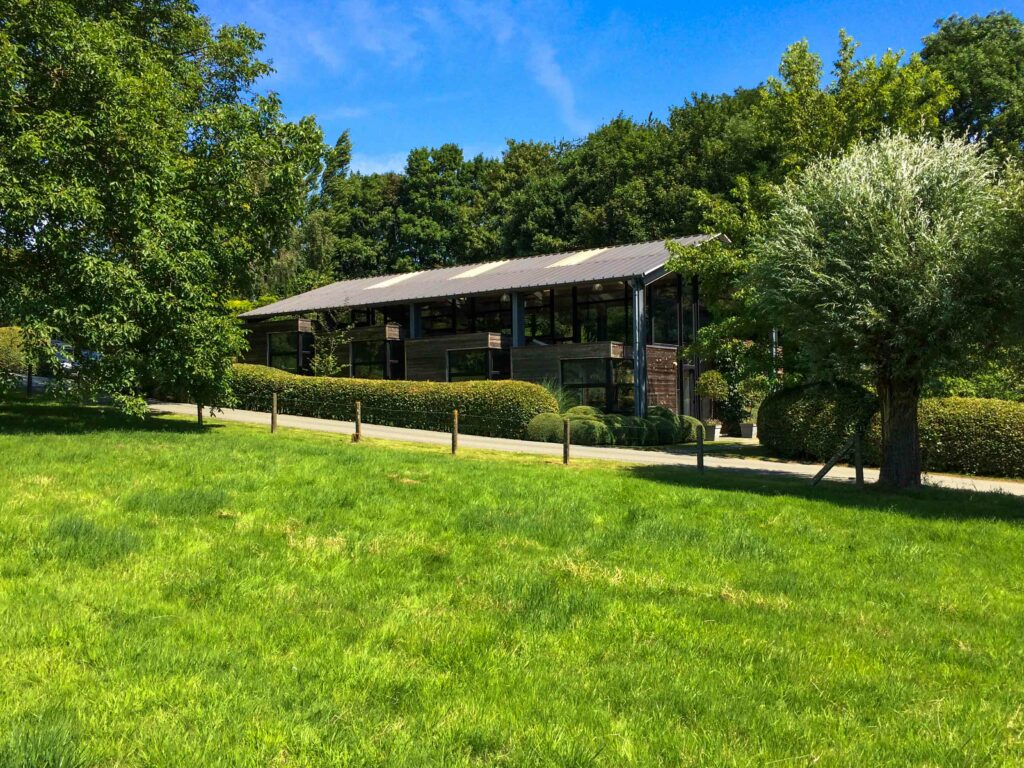 Landscape Architects Office specialized in private gardens, company gardens and projects in property development.
Alexandre Vaxelaire and Quentin Deckers met when they were studying landscape architecture in Gembloux (Belgium). Vaxelaire & Deckers Landscape Architects Associates was founded in 1998 and is the result of a rare complementarity between two friends who are both passionate about landscape architecture.
Vaxelaire & Deckers is a landscape design company that specializes in concepts for private gardens, formal gardens, public parks and gardens, roof gardens and terraces, communal gardens and landscaping for real estate developments. The company works closely with different specialist companies including Espaces Verts Deckers srl, and it guarantees that the results produced meet the design specifications.
Thanks to its encounters with private individuals, firms of architects and project developers, Vaxelaire & Deckers has acquired a reputation as a landscape designer for the broadest spectrum of projects. The company has a large number of achievements to its name and these can be seen mainly in Belgium, but also in Switzerland, France, Portugal and even in Bali.
Their proposals of characterful gardens are based on the specific features of the location and the personality of the occupants. Each project, be it for a town garden or the garden of a large property, is given special attention and benefits from a totally personalized approach